About us
Dierenhotel 't Gooi stands on the same ground where love and attention have been given to animals for over 60 years. Since 2010 Bas Hanegraaf is the proud owner of the pet hotel. With his years of experience in animal shelters and caring for animals, he knows exactly how animals feel and how to make them happy during their stay.
With a lot of love and attention, we make sure your pet quickly feels at ease, so you can enjoy your outing carefree.
Our principles
Hygiene obviously is high on the list of priorities. That has several benefits for your animal. There is less risk of becoming sick and we don't have to spend as much time cleaning. We have more time to give your pet the attention that he or she needs.
Some dogs we put together, taking their breed and size into account. Dogs are pack animals, so they like having a friend around. But at mealtimes we serve them separately to ensure that your pet gets enough food.
All 41 indoor kennels also have an outdoor kennel and the 27 cat stays have an indoor and an outdoor area. All our indoor stays are air-conditioned!
These values form the basis of our four-star care.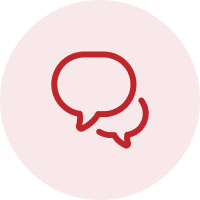 Attention
Is obviously first. A pet must often get used to staying somewhere else. We make every effort to make your pet feel comfortable and secure. We pay the same attention to you, the owner.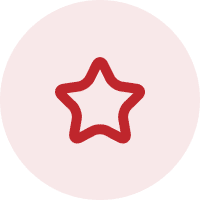 Expert
Obviously, we love animals. In addition, we have all been specially trained and learned a lot about animals. You can rest assured that they will get the best care.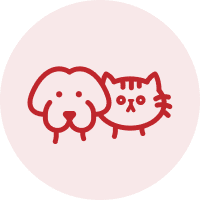 Enthusiasm
An animal is always itself. That makes us happy to work with them day after day. An animal returns all the attention that you give him or her. It is always cheerful at our place.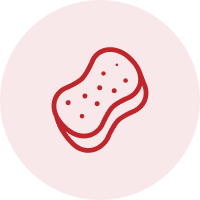 Hygiene
Animals deserve the best care. So we pay a lot of attention to hygienic solutions.
Clarity
An animal loves clarity, and so do we. We stick to clear rules, so everyone knows what is expected and we have more time left over for your pet. For example, the opening hours are fixed.
Note
Announcement regarding reservations
We don't accept new dogs for daycare.
Fully booked for dogs: 15 July 2023 to 30 October 2023
Fully booked for dogs: 22 December 2023 to 02 January 2024
Fully booked for dogs: 16 February 2024 to 26 February 2024
Fully booked for dogs: 26 July 2024 to 12 August 2024
New customers can try to make a reservation for their pet from 1 March 2024 for all school holidays & summer holidays in 2024. This is due to the busy nature of the Animal Hotel.
History of Dierenhotel 't Gooi 
In 1956 two veterinarians, Mr and Mrs Van Kleef, bought the land on which the pet hotel stands. They started a kind of petting zoo and also bred dogs. They were soon assisted by a volunteer, Hans van de Hoeve. He and his family took over the company in 1989 and transformed it into a pet hotel. In 2010 Bas took over. A thorough renovation made Dierenhotel 't Gooi prettier, more practical, well insulated and more hygienic. Everything aimed at the best care for your pet.