Grant your pet a top-quality stay
Your pet is our VIP guest that deserves the best possible care. The small-scale character of Dierenhotel 't Gooi and its clever design mean that your animal gets all the attention he or she deserves.
Note
Announcement regarding reservations
We don't accept new dogs for daycare.
Fully booked for dogs: 15 July 2023 to 30 October 2023
Fully booked for dogs: 22 December 2023 to 02 January 2024
Fully booked for dogs: 16 February 2024 to 26 February 2024
Fully booked for dogs: 26 July 2024 to 12 August 2024
New customers can try to make a reservation for their pet from 1 March 2024 for all school holidays & summer holidays in 2024. This is due to the busy nature of the Animal Hotel.
All the love and attention for the animals
For animals, staying in a boarding house is exciting, just like a child going to nursery. We make sure your animal quickly feels at ease.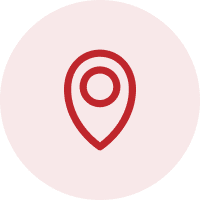 The stay
Pamper your animal! With us, there is the possibility of washing or brushing.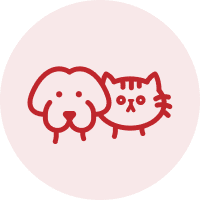 Your animal, our guest?
Almost all breeds are welcome!
You can pick up or drop off your pet during our regular opening hours.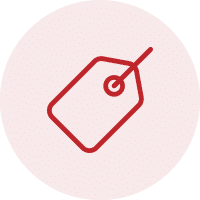 Rates
Our rates apply to dogs and cats per animal per day.
Rest, space, regularity and hygiene
We happily take over the care of your pet when you are working or on holiday. With its rural location in 't Gooi, the clean, spacious accommodations and the clear arrangement of the daily schedule give us the right to call ourselves a four-star hotel for dogs, cats, rodents and birds.
Reserve a spot at Dierenhotel 't Gooi
Send a reservation request via the website. Your request is not a definite reservation until you receive a confirmation e-mail from us. If we have any questions based on your request, we will email or call you.
Impression of our hotel
Dierenhotel 't Gooi stands on the same ground where love and attention have been given to animals for over 60 years. Since 2010 Bas Hanegraaf is the proud owner of the pet hotel. With his years of experience in animal shelters and caring for animals, he knows exactly how animals feel and how to make them happy during their stay.